Barcode Label Creator Software – Standard Edition
Standard Edition of Barcode Label Creator Software expertise in creating barcode labels as per specific industry standards. Now you can easily design barcode labels on your PC to create barcode stickers, tags that gets quickly scanned and printed by major barcode scanners and printers. Barcode Software allows business owners to create any type of barcode label in major Linear and 2D barcode fonts having different color, size or caption and even generate multiple barcode labels in quick time. Barcode Software is widely used in large range of service-based organizations like Ticketing, Billing, Transportation, Postal services, Retail sectors, Libraries etc.
Software Working Features :
Barcode generator software generates industrial standard barcode labels in Linear and 2D fonts.
Create printable barcode images.
Barcode generator utility instantly generates multiple barcodes using Constant, Random and Sequential series.
Barcode system Create any size of barcode label as per industry need.
Saves generated barcode images in JPEG, TIFF, Bitmap, PNG, WMF, EMF, EXIF and GIF file formats.
Barcode Label Creator Software – Standard Edition Screenshots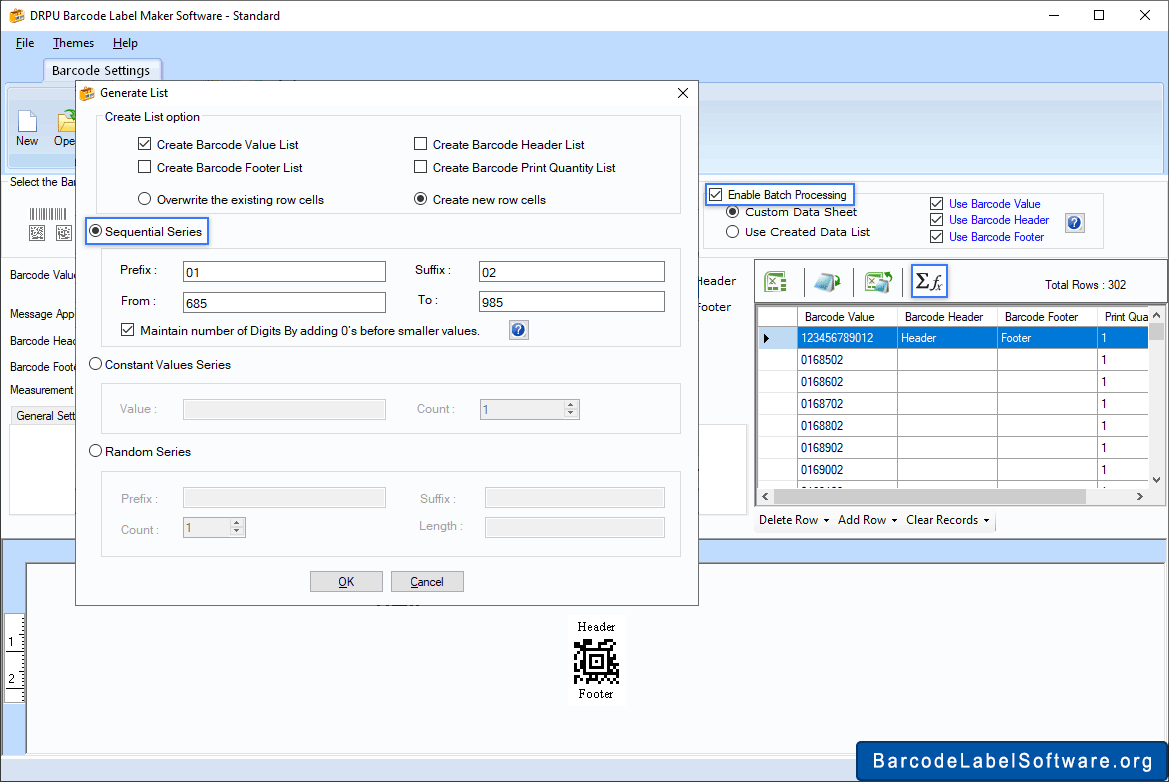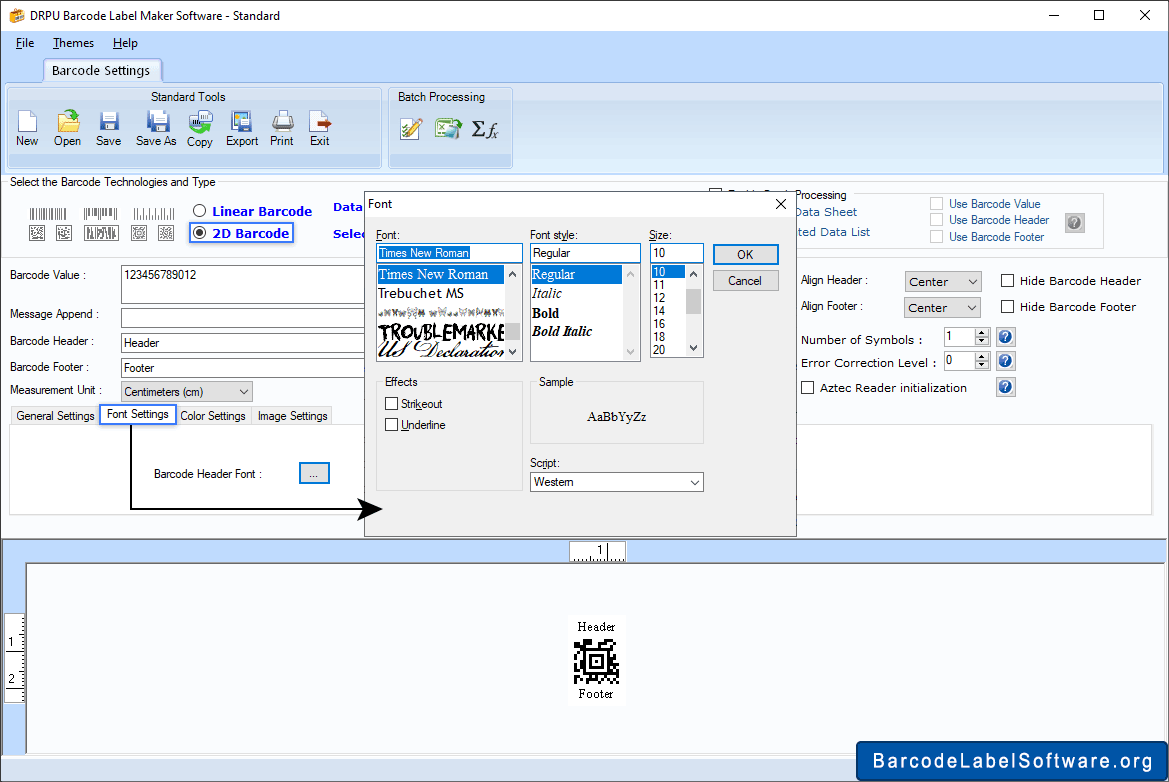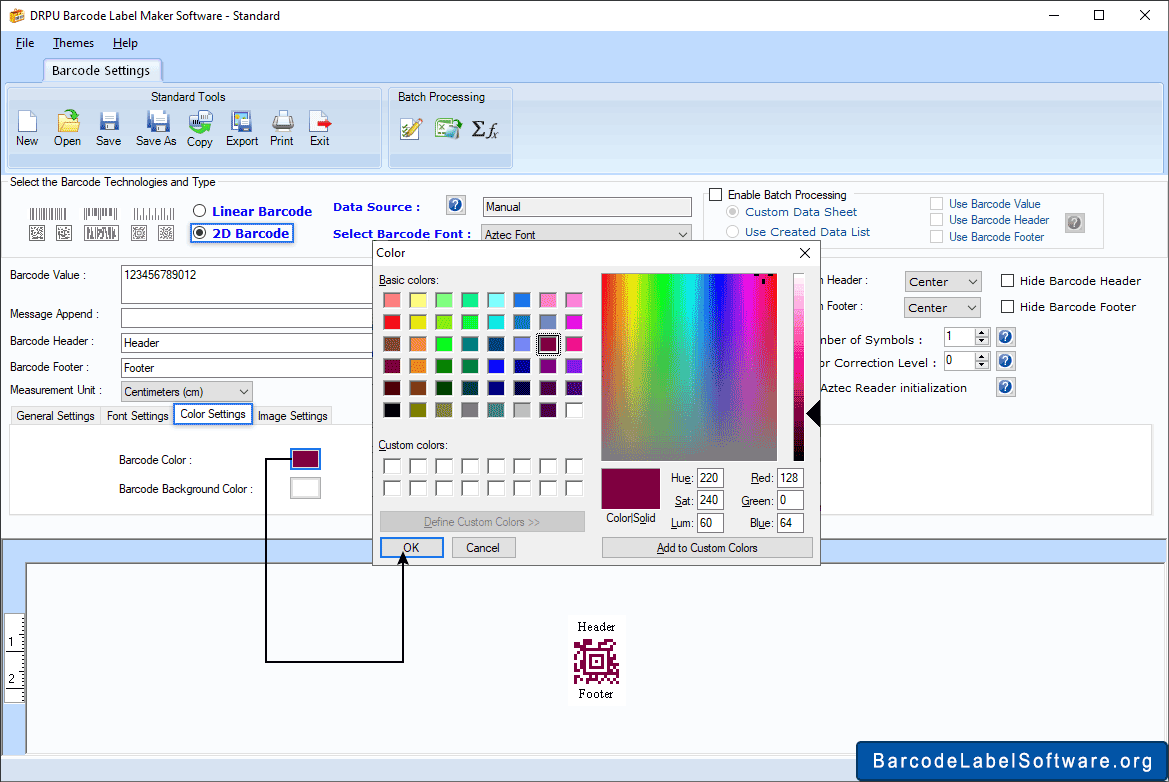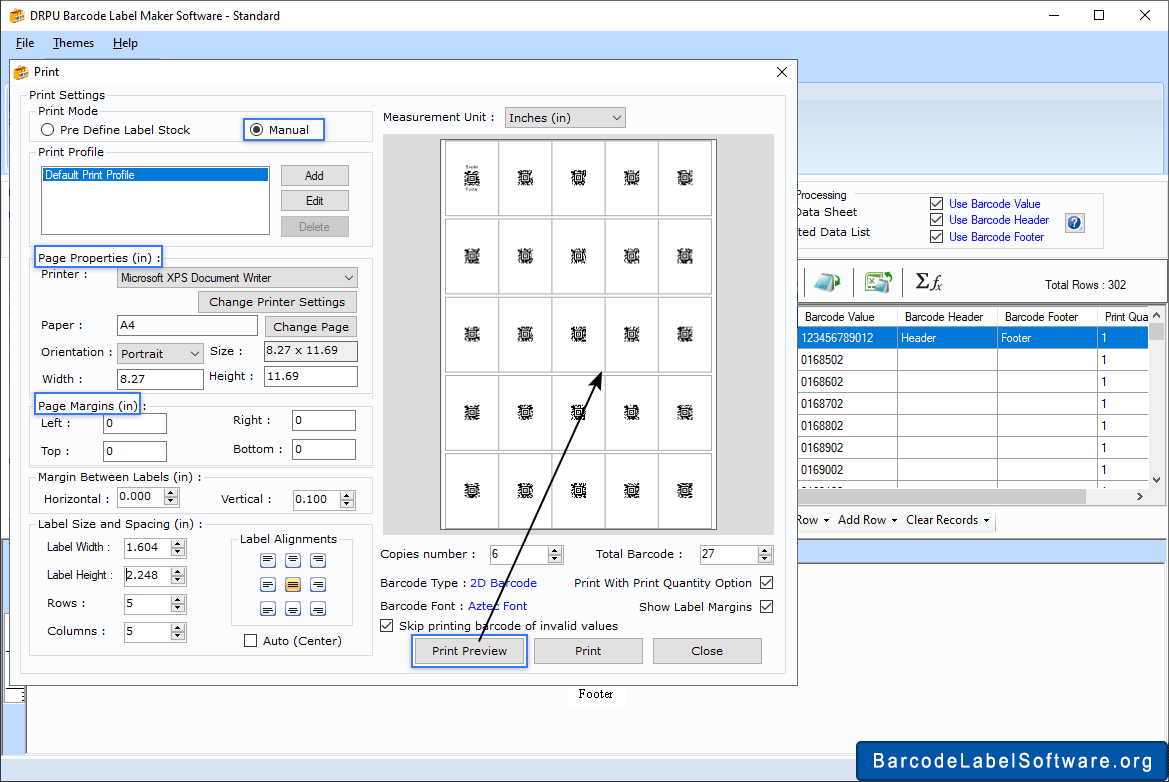 Other Features :
Highly rich graphical interface helps to easily understand the barcode maker software.
No expert guidance is needed to operate the barcode creator software.
Cost-effective, safe and affordable barcode generating program.
Supports all types of barcode scanners and printers.
Supports Linear and 2D Barcode Fonts :
Barcode Label maker Software supports all major Linear and 2D barcode font standards.
Linear barcode font standards like Codabar , Code 11, Code 128, Code 128 Set A, Code 128 Set B, Code 128 Set C, Code 93, Code 39, Code 39 Full ASCII, EAN 8, EAN 13, Industrial 2 of 5, Interleaved 2 of 5, ISBN-13, ITF-14, LOGMARS, MSI Plessey, PLANET, POSTNET, UCC/EAN-128, Standard 2 of 5, UPCA, UPCE, USPS Sack Label, USPS Tray Label, USS-93, Telepen etc.
2D barcode standards like Databar, Databar Code 128, Databar Code 128 Set A, Databar Code 128 Set B, Databar Code 128 Set C, Databar Limited, Databar Expanded, Databar Stacked, Databar Truncated, Databar Stacked Omni, Databar EAN 8, Databar EAN 13, Databar MicroPDF417, Databar PDF417, Databar UPCA, Databar UPCE, Aztec, PDF417, MICR, DataMatrix, MaxiCode, QR Code Font.