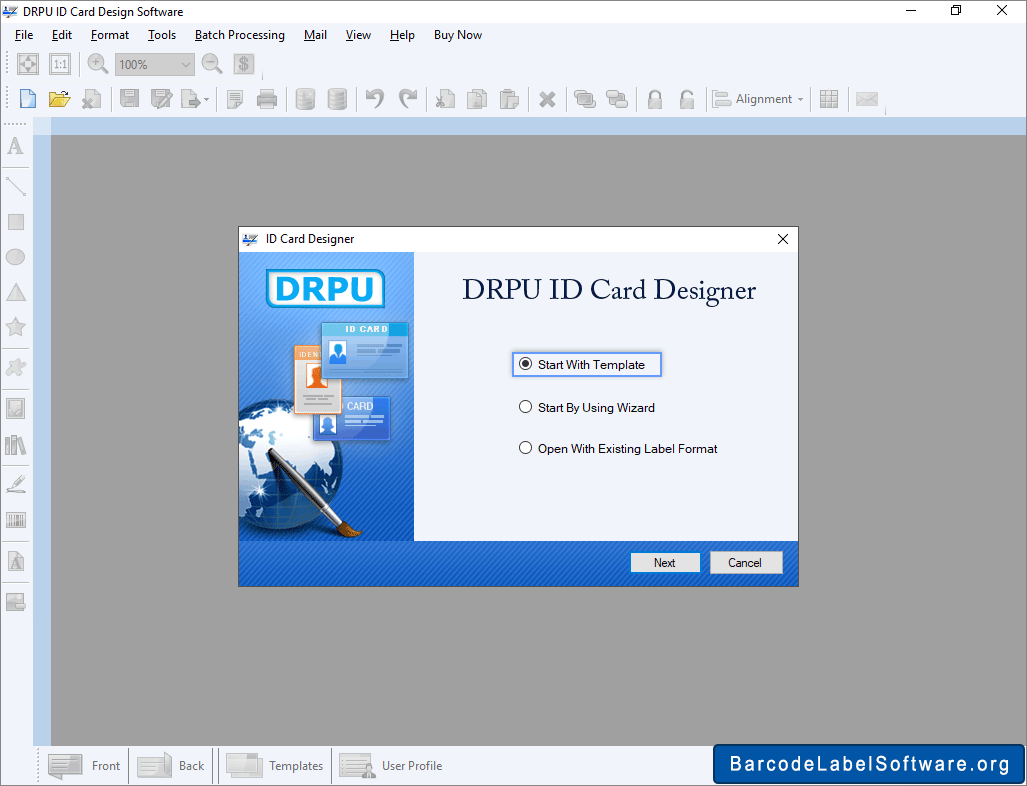 Enable "Start with Template" to design ID card using Wizard.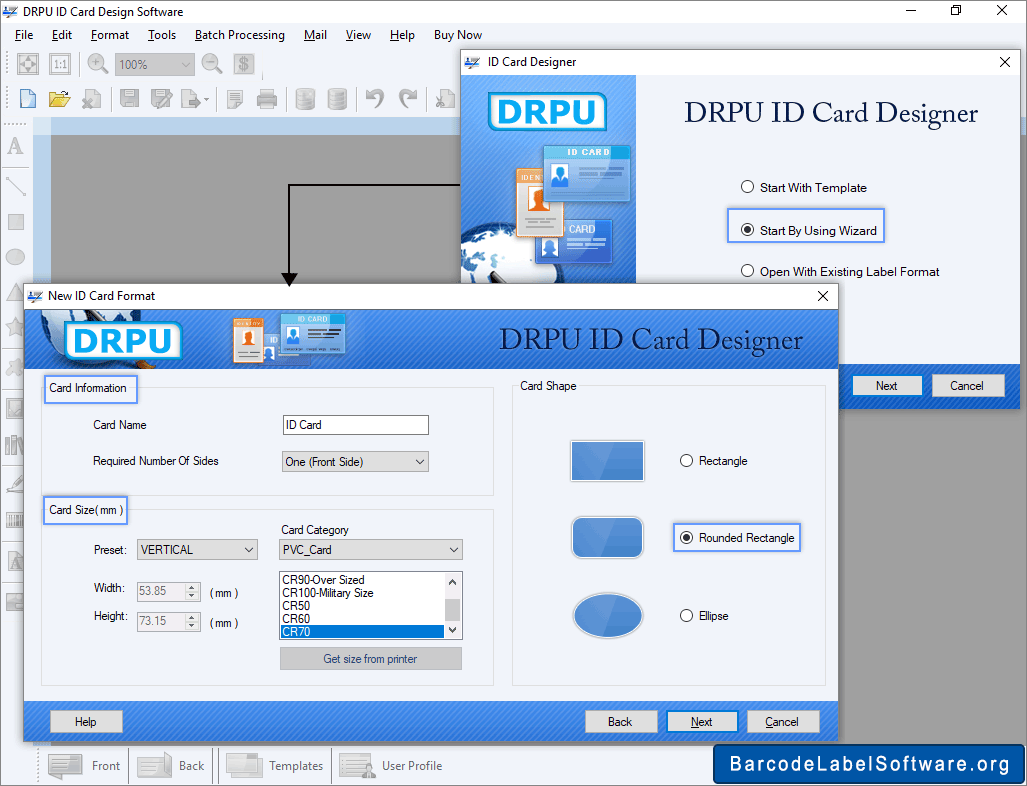 Enter Card Information and Select Card Size according to your need.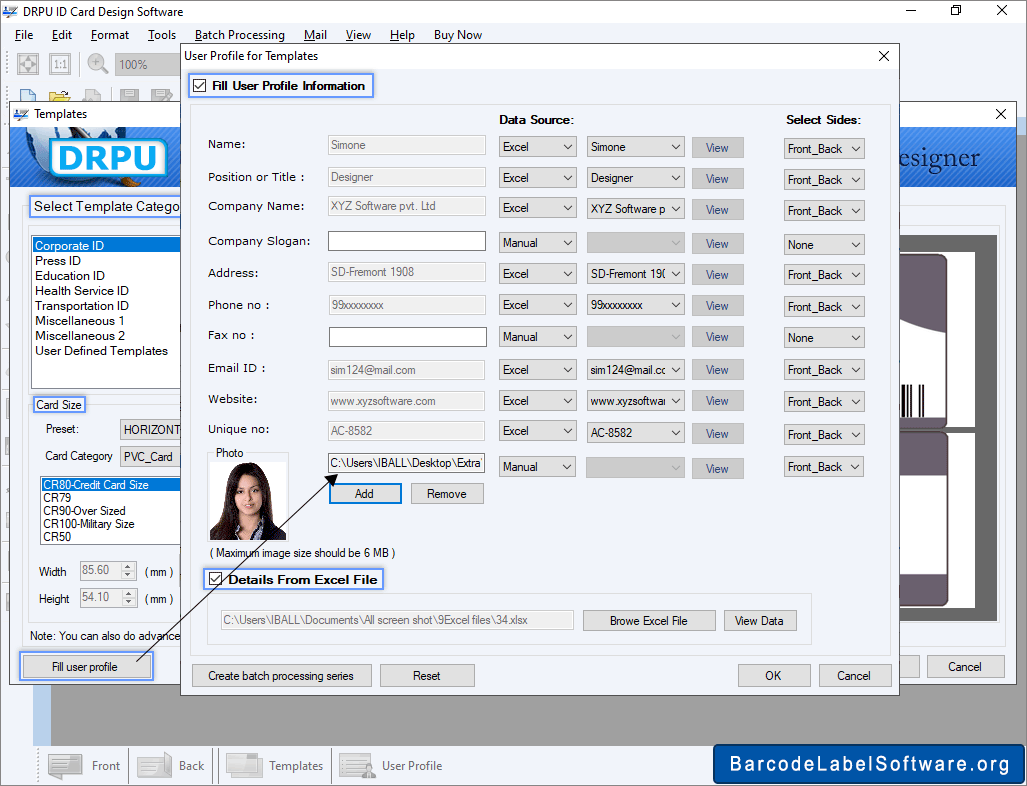 Click "Fill User Profile". Select Fill User Profile Information and Enter Name, Position, Company Name etc. on the Template.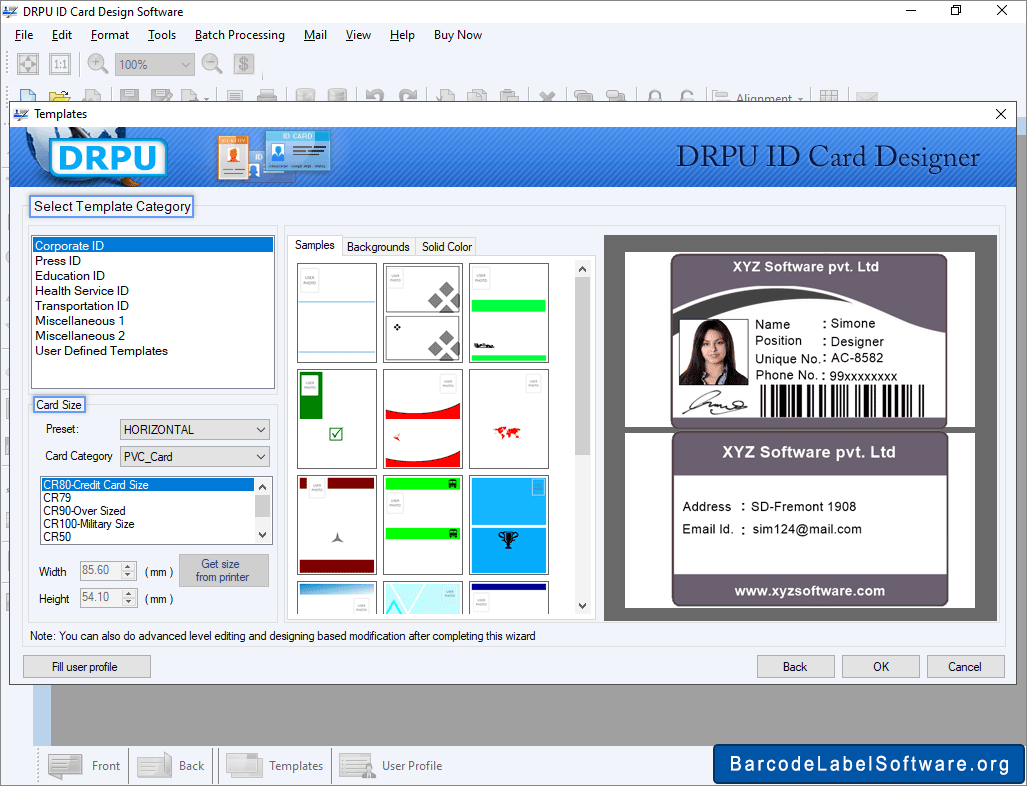 In the Template Category, change Card Size, Card Category, Width etc. Click on "Samples" to view the Card.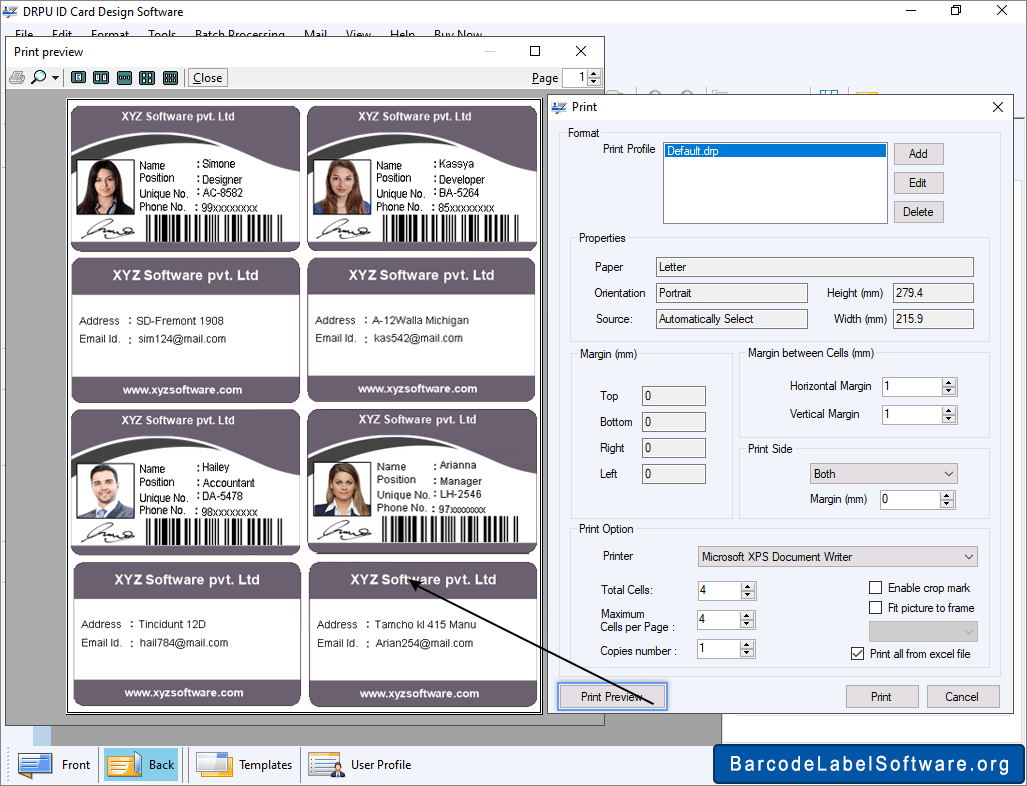 After designing the card, Enter Print Profile, Properties, Print Option etc. Click on "Print Preview".