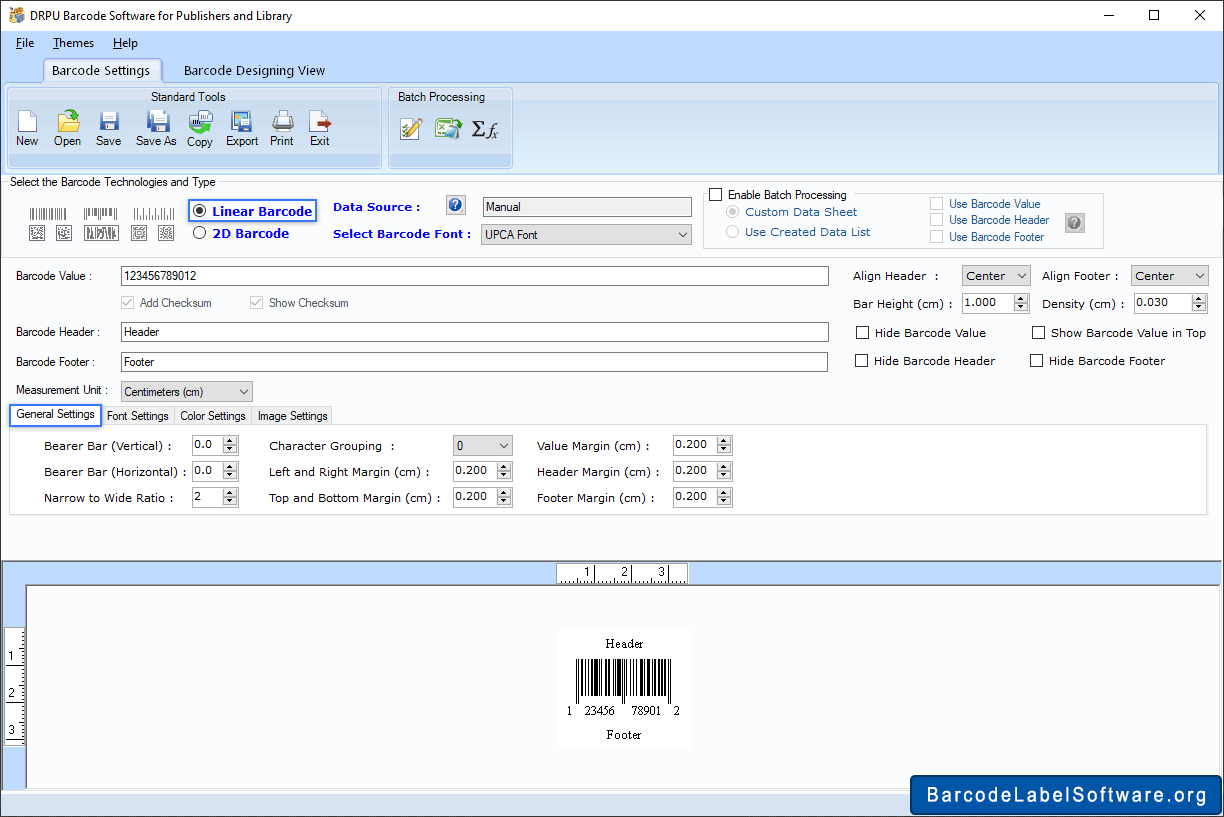 Select Linear Barcode. Then, Select Data Source, Barcode Font and General Settings like Character Grouping, Bearer Bar etc.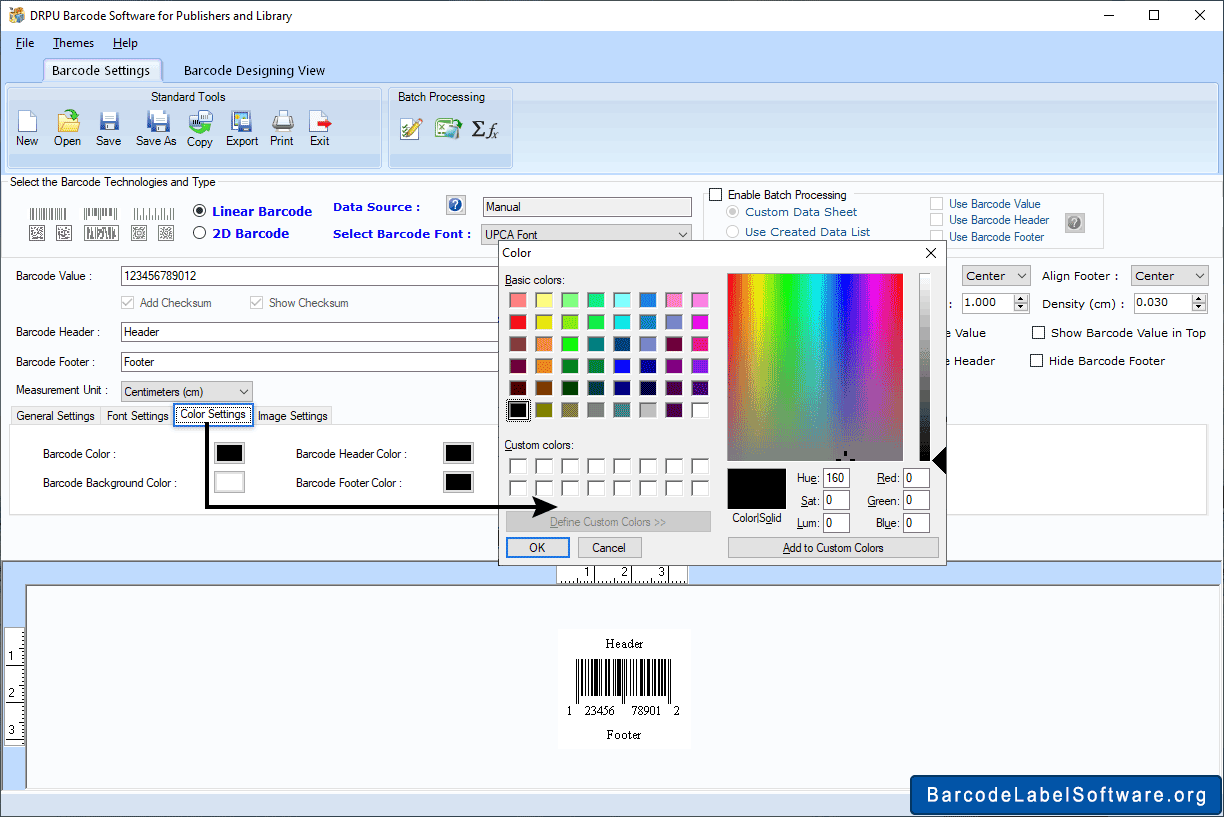 Click on "Color Settings". Now, set the Properties like Barcode Header Color, Footer Color etc.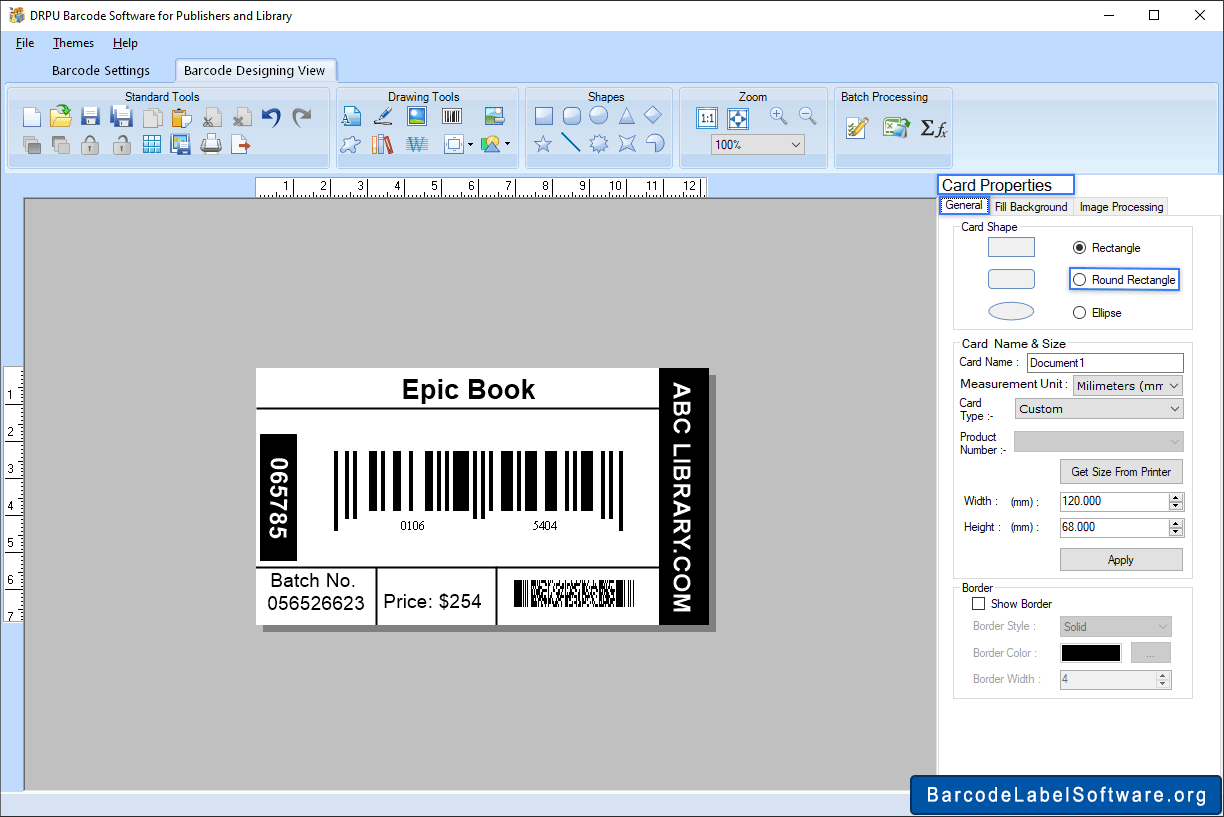 Choose Card Shape then enter Card Name & Size as per need as shown above.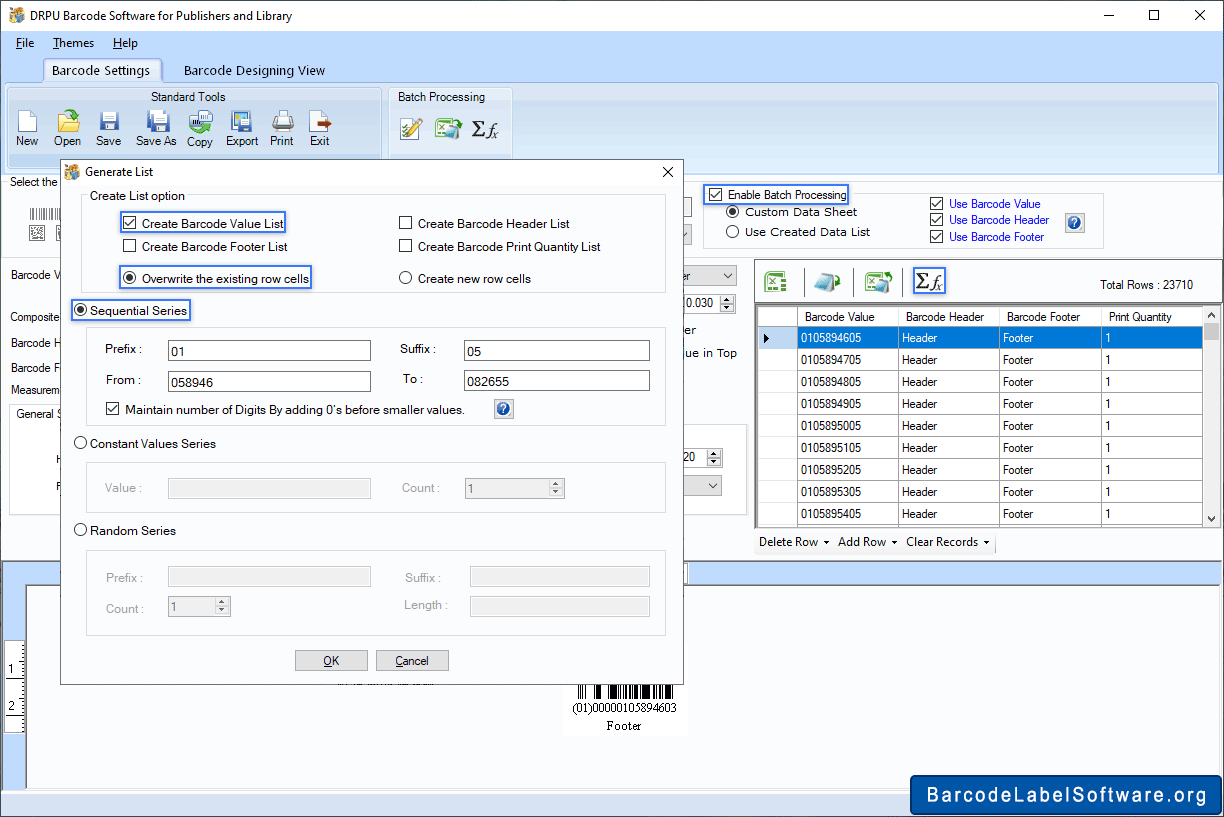 Select Sequential Series. Now, Enter the Prefix, Suffix, From Value, To Value etc. to generate the List.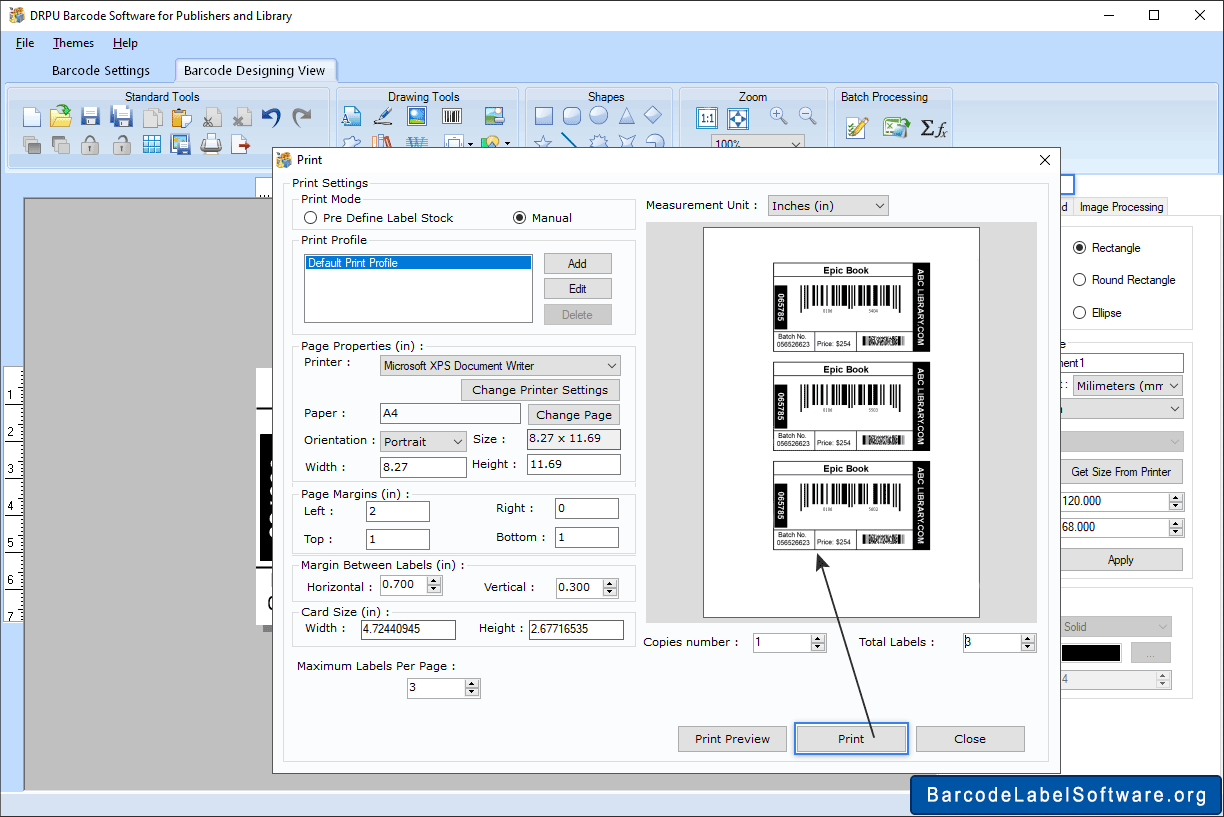 Now, Select Pre Define Label Stock in the Print Mode, Label Details such as Columns, Rows etc. to view the Print Preview.