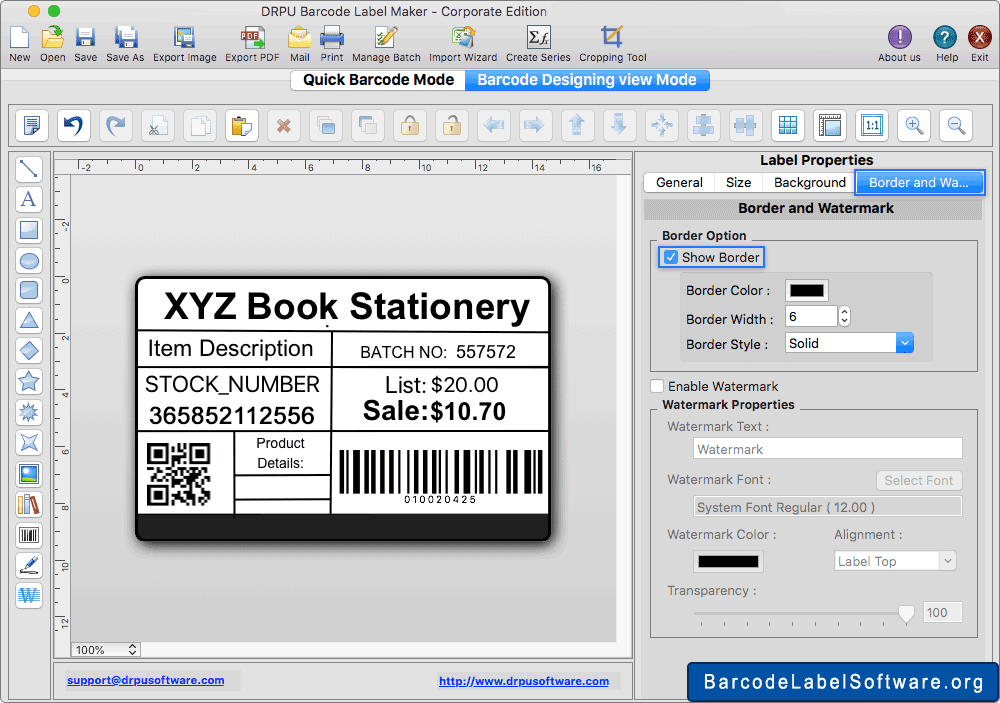 Design barcode label using various designing tools such as line, text, rectangle, rounded rectangle, barcode, ellipse, watermark, signature, image etc.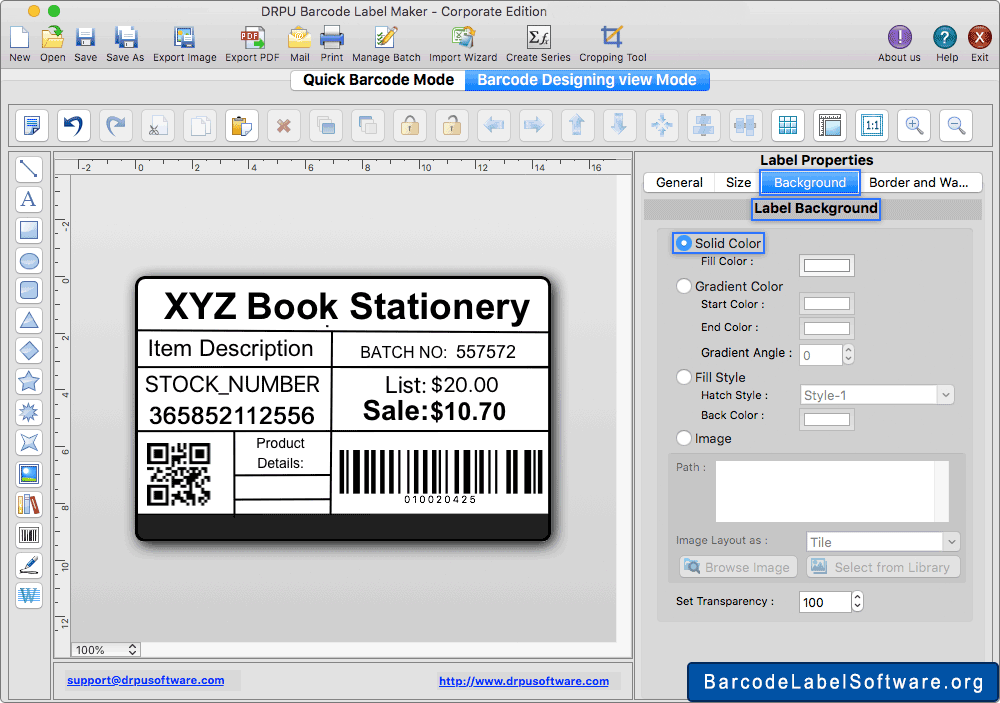 Set background of barcode label by using solid color, gradient color, fill style and image (select from library or browse image saved on your MAC).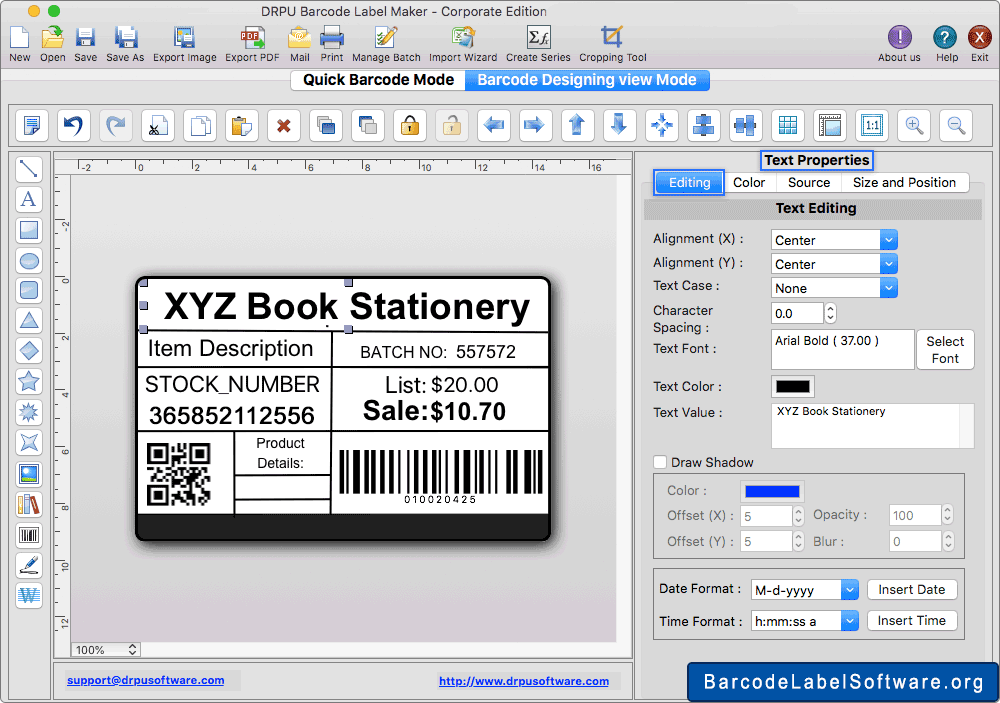 Software has feature to text properties to adjust it on your text according to your requirement.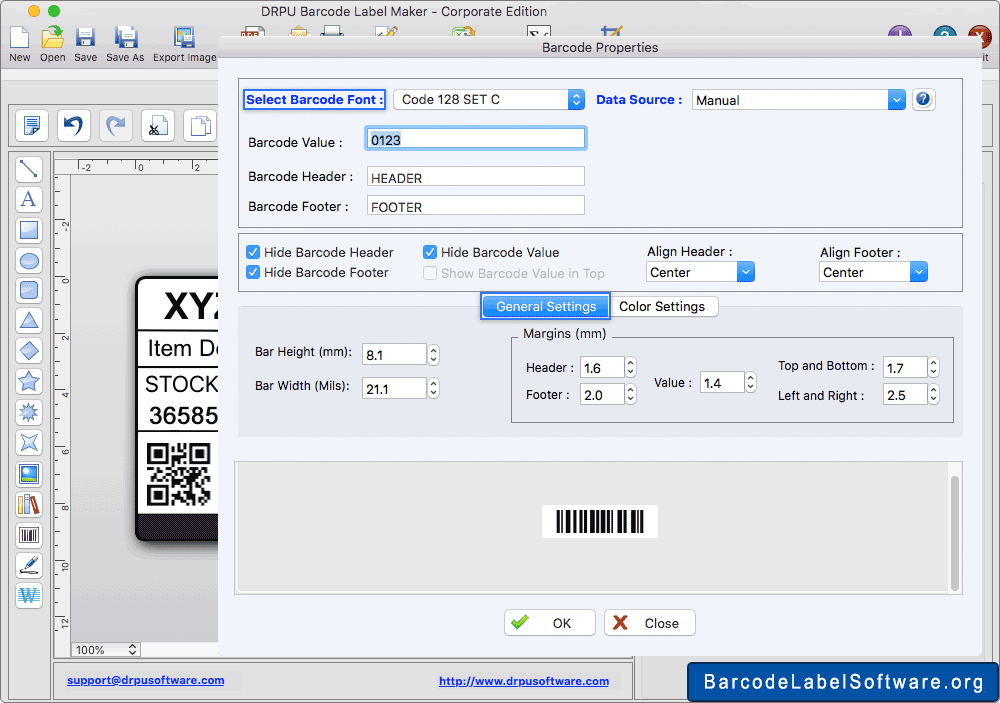 For adding barcode on label, click barcode icon from drawing tools and double click on barcode to fill its properties such as barcode font, barcode value, header, footer, general settings and color settings.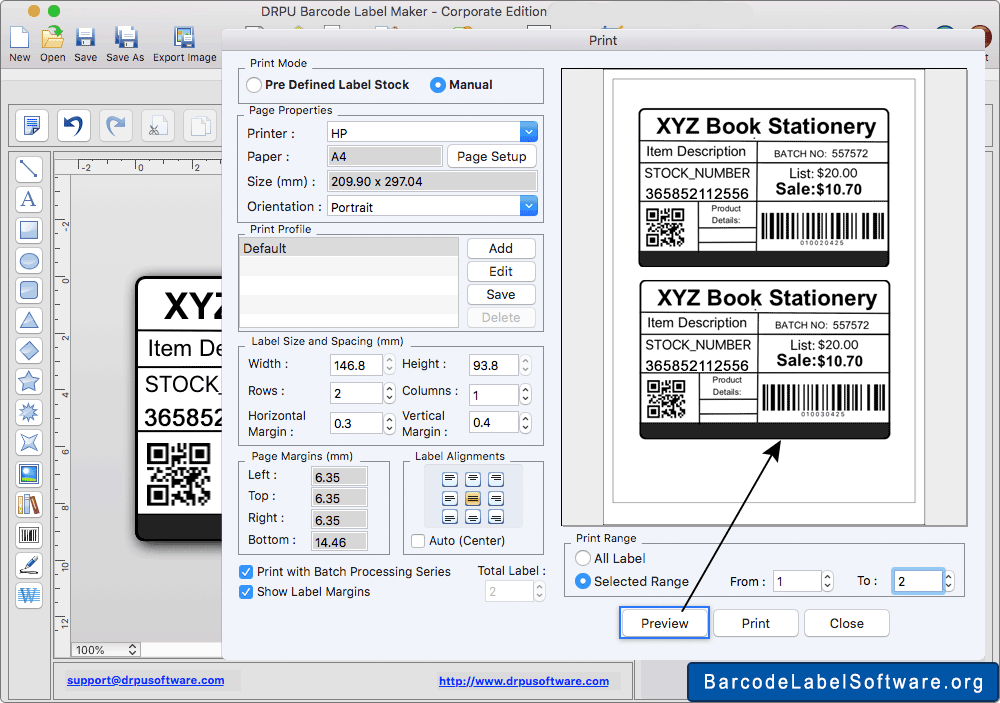 Fill various print properties and click on Print button to print designed barcode labels. Using Preview option, you can see the print preview of barcode labels.